Need Plumbing in Denver? Call Denver's Best Plumbers Today!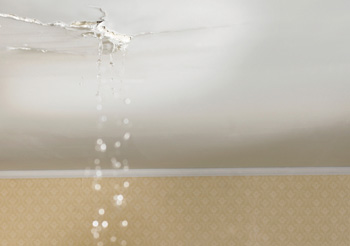 There's no such thing as a tiny plumbing emergency. It only takes a few minutes for a clogged drain, a hairline leak, or a cold shower to ruin your day. That's why we have an army of trained, licensed, insured and certified Denver plumbers ready to fix your plumbing nightmares within minutes. Call now and you'll talk to a real person, not a machine, from your timezone, who will dispatch a plumber within minutes to your home or office.

It's a rare thing in the service business, but when we make appointments we keep them. You can always count on our Denver plumbers, no matter how high the water gets.
What Makes Our Denver Plumbers So Special?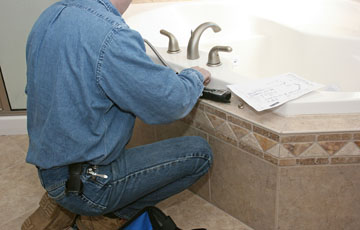 Not every plumber is prepared for every job. There are many plumbing companies out there that are held together by a shoestring budget, whose plumbers spend half the job at the store, buying the parts that they should have had when they arrived. By the the time they're ready to start, your house has already been damaged by pressure buildups and water damage.

Our Denver plumbing technicians are backed by a fleet of fully-stocked vehicles with all the parts on hand to fix whatever comes down the pipes. All of our plumbers are fully trained to work on every fixture and appliance, as well as every brand of equipment, which means that our plumbers can get the job done right the first time.


303-835-7392
Call on Us for Emergency Plumbing in Denver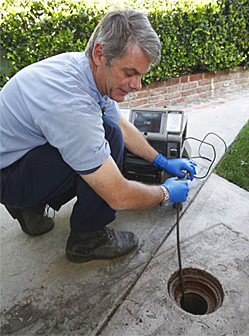 When you're dealing with a bona-fide plumbing emergency, hundreds of dollars of damage can easily turn into thousands of dollars of damage, in just a few minutes. There's no reason to risk your home and budget on a slower plumber - our Denver plumbers strive to be on the scene in under 90 minutes for all emergency plumbing jobs. We have a professional staff, so you can be sure that we'll always have someone on hand to tackle your bursts, floods, and unstoppable fixtures. We operate out of fully-stocked mobile warehouses which carry over 2000 unique parts to each and every job, which means that we spend less time (and sometimes a lot less time) than the competition running for parts. In fact, we can complete over 90% of all emergency repair jobs the first time, without leaving the site. If your emergency is a running toilet, a flooded basement, or anything that doesn't rely on a rare, specialty fixture, you can expect it to get fixed on the first pass, so you can get on with your life.

If you need emergency plumbing in Denver, Colorado, planned plumbing installations and replacements, preventative plumbing maintenance, or any kind of plumbing repairs, upgrades, or installations, we're the plumbers to call. Our Denver plumbing specialists have decades of experience behind them - experience that they bring to each and every job, from big slab leaks to quick drain cleanings. Whether you need service for your home of office, you can depend on our Denver plumbers to get the job done right. Call the right Denver plumbing contractor today.

We Do Commercial Plumbing, Too

A broken toilet on the second floor is an easy way to wreck all productivity for the day. While most commercial plumbers will take all day to resolve something as simple as a backed-up toilet, we get in, get the job done, and get out again while the day is still young. Call our Denver plumbers for your emergency commercial plumbing repair needs and commercial plumbing installations alike. We can help you price out a water heater system or add a new bathroom to an older structure, and we know building codes like the backs of our hands. It's too easy to get nickel-and-dimed into oblivion by calling the wrong plumber, so make the right choice the first time.

---
Looking for a good Denver sprinkler repair service provider? Visit Denver-sprinklerrepair.com today to get in touch with some trustworthy technicians who have helped us with everything from minor valve repairs to full system installations and overhauls.
We can also recommend other great plumbing companies in Grand Prairie, TX, Norwalk, CA, and Shoreline, WA.