Peerless Plumbing in Denver, Colorado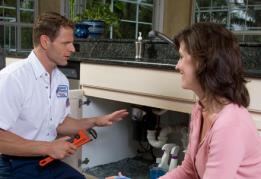 There are plenty of plumbers you could call for your home and commercial plumbing repairs in Denver, but try us once and the choice is clear. Our customers remember us as the plumbers who arrive on time, who provide you a level of customer service you've never seen from a plumbing company, and who can fix absolutely anything that can go wrong with your plumbing. We're the plumbers who do our jobs right the first time, so you don't have to see us too often, and we're the plumbers who arrive to a job with the tools and experience to solve your plumbing emergencies immediately. We're the Denver, CO plumbing contractors you can trust, time and time again.

Plumbing Can't Wait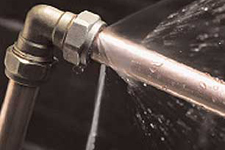 As long-time Denver residents, we've seen other plumbers who don't know a P-Trap from a pipe snake. No one should have to work with the kind of plumbers who wreck your day by missing their five-hour appointment windows, or who learn from trial and error while on the job, when your house it at stake. When you call our Denver plumbing professionals, you can expect a reasonable appointment time, and you can always expect us to keep it. We're almost always available for emergency appointments within two hours of your call, which means your plumbing will be up and running again before the competition even calls you back.


303-835-7392
Denver Plumbers are Denver Residents

Plumbing in Denver, like anywhere else, can be a messy job. Climbing into crawl spaces and cleaning out grey water isn't always the best job on earth, but at least we picked the best place on earth to do it.

To us, Denver Colorado is more than just our service area - it's our home, and plunging toilets is a small price to pay for living here. Most of our employees have their own ways of giving back to the community, but we all give back by raising the bar for plumbing in Denver , every day of the week. It's just one small way of making life here a little better.