Denver Plumbers use the Best Kind of Pipes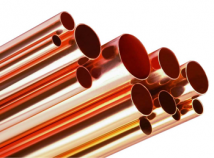 What is the best kind of pipe? It's the kind you can forget all about. It never leaks, never flakes, and never rattles. It doesn't leech heavy metals into your drinking water, and it doesn't rust and leak. Unfortunately, most construction companies would rather hire out for low-cost installations of cheap, low quality parts, taking the cost of plumbing off the sticker price and delivering it to you some time down the road, when it's no longer their problem.

Now it's our problem, and we're serious about getting it fixed. We hate to see poor piping jobs, but we take pride in making them right again. We only use the highest quality parts for each and every job, because we believe in doing our job right the first time.
Do I Need to Re-Pipe my Home?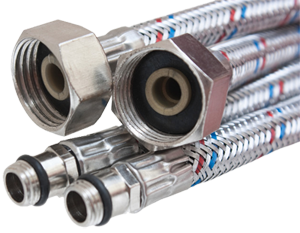 Considering how little you see of your pipes, it's a great question. It's always best to re-pipe your home before you actually need to, because as soon as you start seeing the signs of pipe failure then you know that your home is already being damaged. Sudden drops in water pressure are telltale signs of pipe trouble, and the difference between fixing a leak and replacing a whole plumbing system depends mostly on the quality of the surrounding pipes.

A much more troublesome indicator is water colorization. Corroding pipes can tend to discharge all sorts of nasty chemicals into your drinking water. Since pipes tend to corrode over time, instead of all at once, the change can be so gradual that many of our customers didn't even realize they were drinking contaminated water. A few dangerous chemicals, like lead, cannot even be seen, smelled, or even tasted in your water supply. Fortunately, we have the equipment necessary to test your water supply to ensure that your drinking water isn't contaminating you and your loved ones.
What Kind of Pipes do we Use?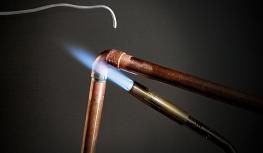 One of the very first materials ever used for plumbing, in ancient Egypt, was copper. Four thousand years later, you still can't get much better than copper. Copper is 100% water insoluble, which means you don't have to worry about water contamination, and it's completely bacteriologist, which means that bacteria has 0% chance of growing inside your pipes. Unlike lead, it won't leech chemicals into your water, and unlike iron it will never rust. Copper piping is just as safe and reliable as stainless steel, for only a fraction of the cost.

To learn more about copper piping, or to HAE your water supply tested for dangerous contaminants from an older piping network, call our Denver plumbers today.